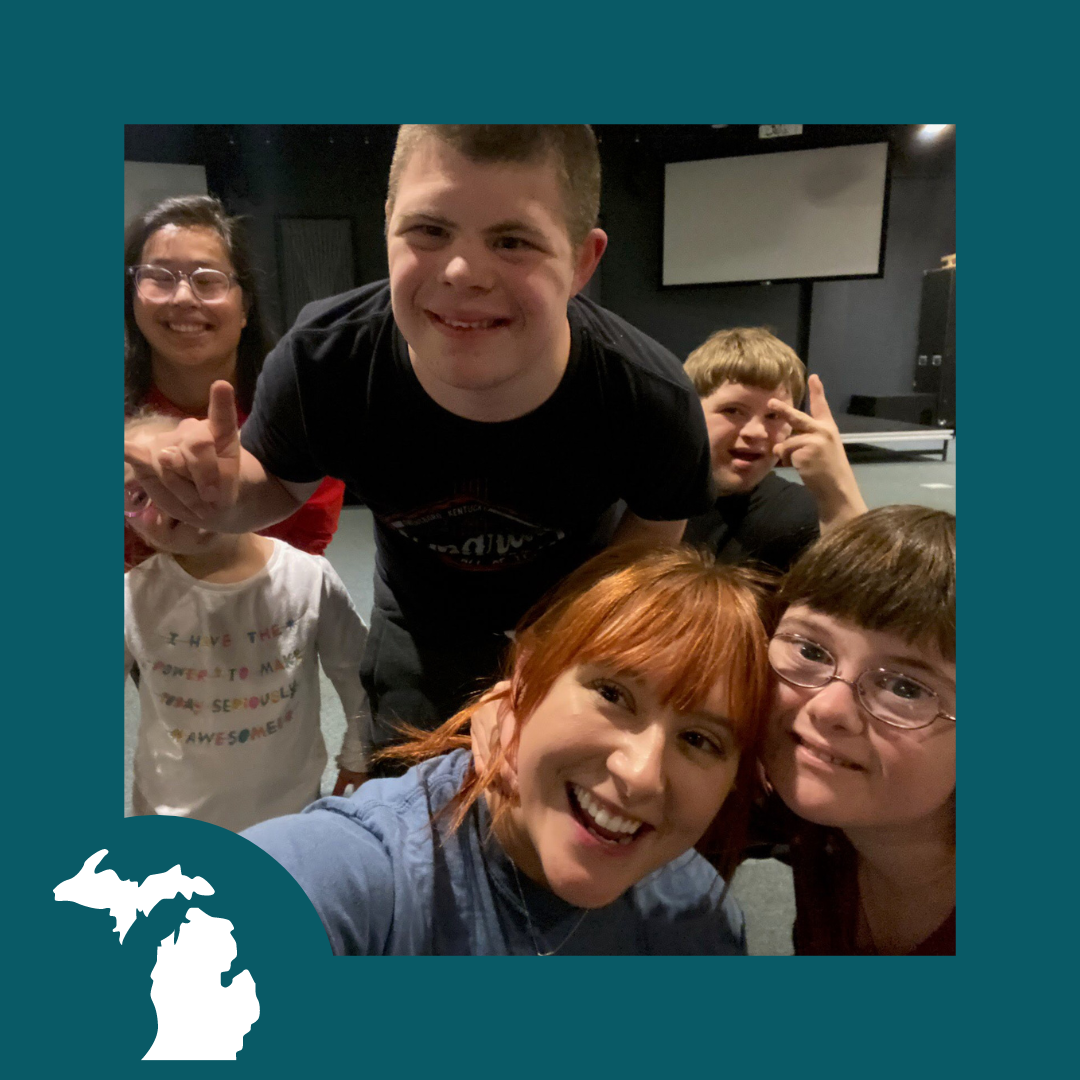 Register

for the DS Up North program
6 Tuesday Classes
Mar 14, 2023
6:00pm – 7:00pm
Mar 21, 2023
6:00pm – 7:00pm
Apr 4, 2023
6:00pm – 7:00pm
Apr 11, 2023
6:00pm – 7:00pm
Apr 18, 2023
6:00pm – 7:00pm
Apr 25, 2023
6:00pm – 7:00pm
Welcome to our second class with the Down Syndrome Association of Northwest Michigan! In every class we teach singing, acting and dancing. At the end of our six weeks together the students write and star in their very own play for family and friends. They even get their own t-shirt! It's a fun time of friendship and laughter.
Type of Ability Served: All Welcome
Age Range: All welcome
Register: Sign-up by clicking "Register." The suggested class fee is $154 (a 3% fee is added for online transactions).
Showcase Information
On April 25th we will have our big showcase. Invite family and friends!