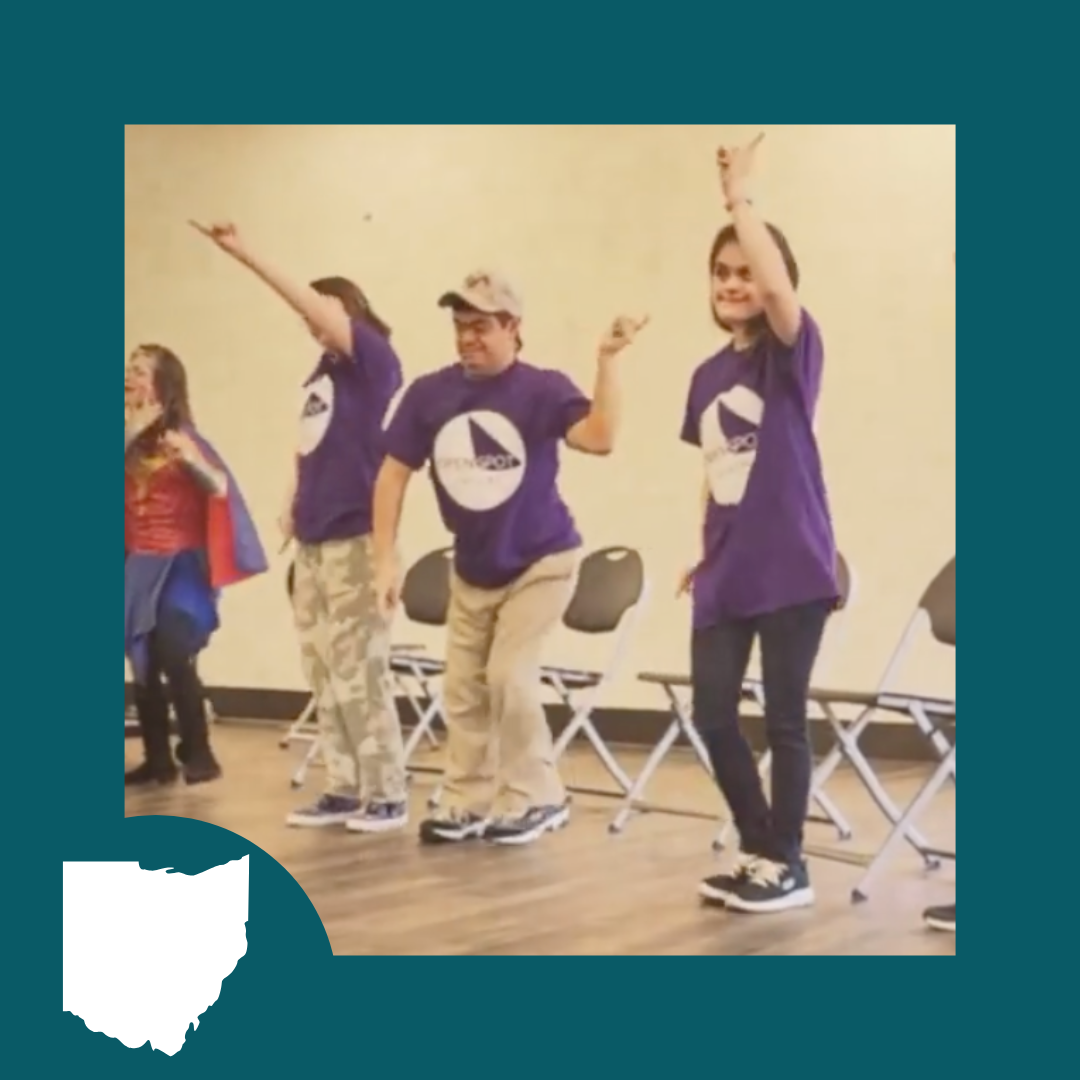 6 Monday Classes
Sep 19, 2022
6:00pm – 7:00pm
Sep 26, 2022
6:00pm – 7:00pm
Oct 3, 2022
6:00pm – 7:00pm
Oct 10, 2022
6:00pm – 7:00pm
Oct 17, 2022
6:00pm – 7:00pm
Oct 24, 2022
6:00pm – 7:00pm
Welcome our Monday collaboration with the Down Syndrome Association of Greater Toledo! We'll learn to sing, dance and act through fun games and activities. At the end of our time together we'll put on a showcase for family and friends. (Masks optional in this space).
Type of Ability Served: All Welcome
Age Range: Six years old and up
Register: To register go to the DSAGT website here or email Krista at information@dsagt.org
Showcase Information
On October 24th we will have a showcase the students themselves wrote that is sure to impress!