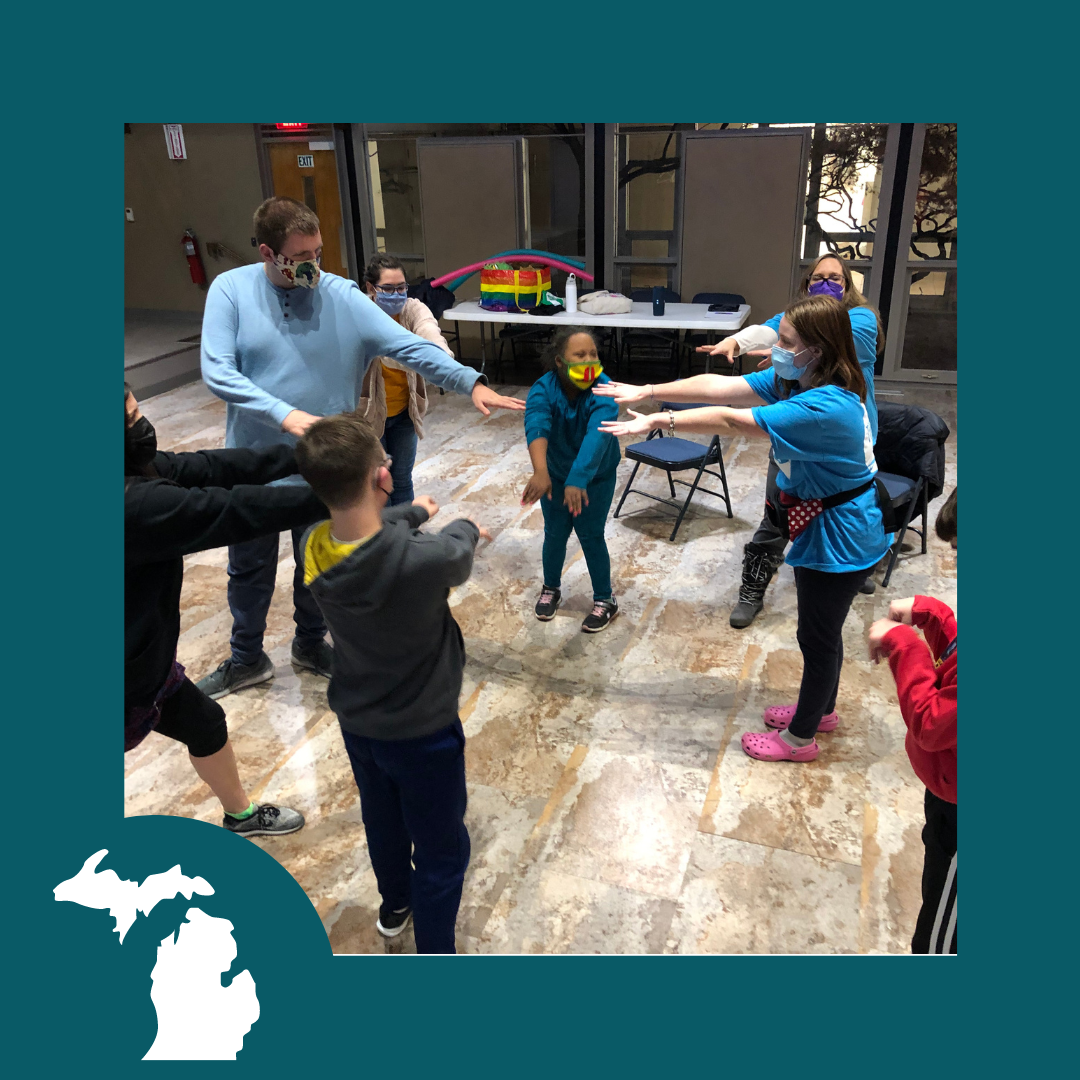 Register

for the DSG I – Winter program
8 Tuesday Classes
Jan 17, 2023
5:45pm – 6:45pm
Jan 24, 2023
5:45pm – 6:45pm
Jan 31, 2023
5:45pm – 6:45pm
Feb 7, 2023
5:45pm – 6:45pm
Feb 14, 2023
5:45pm – 6:45pm
Feb 21, 2023
5:45pm – 6:45pm
Feb 28, 2023
5:45pm – 6:45pm
Mar 7, 2023
5:45pm – 6:45pm
If you've been with us for less than six years, this is the class for you! It's our relatively "newbie" acting class taking over Tuesdays. We'll sing, act, dance and have a goofy great time.
Type of Ability Served: All Welcome
Age Range: All welcome
Register: Sign-up by clicking "Register." The suggested class fee is $202 (a 3% fee is added for online transactions).
Showcase Information
On March 7th we will have our big showcase. Invite family and friends!