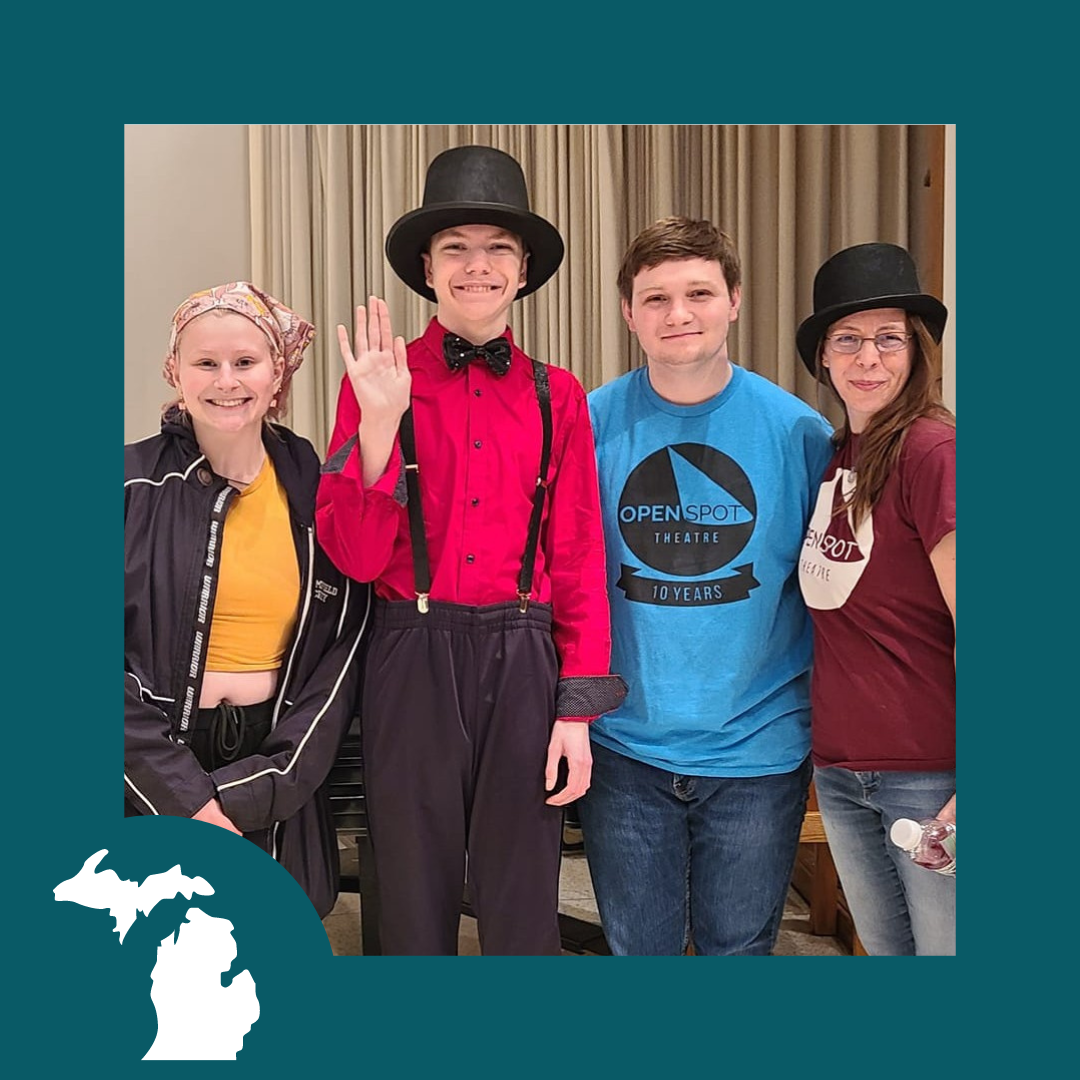 5 Classes
Jul 31, 2023
6:00pm – 7:00pm
Aug 1, 2023
6:00pm – 7:00pm
Aug 2, 2023
6:00pm – 7:00pm
Aug 3, 2023
6:00pm – 7:00pm
Aug 4, 2023
6:00pm – 7:00pm
Join us for a week of theatre fun in Lansing! We'll be exploring singing, dancing and acting with a final performance for family and friends on the last day. Great for all experience levels. Join us!
Type of Ability Served: All Welcome
Age Range: All welcome
Register: Sign-up by clicking "Register." The suggested class fee is $130 (a 3% fee is added for online transactions).
Showcase Information
On August 4th we will have our big showcase. Invite family and friends!