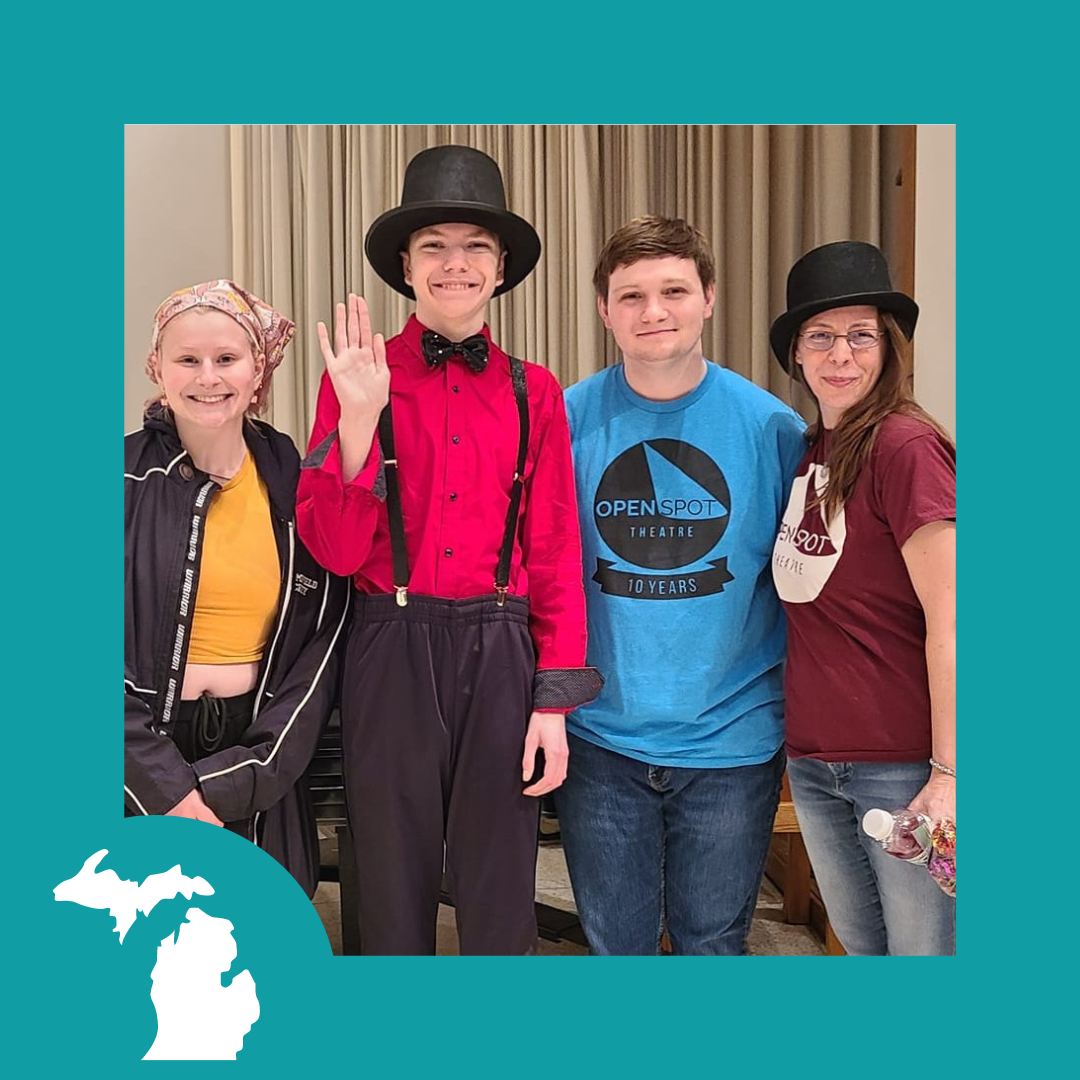 Register

for the MSU Session program
8 Wednesday Classes
Sep 27, 2023
5:00pm – 6:00pm
Oct 4, 2023
5:00pm – 6:00pm
Oct 11, 2023
5:00pm – 6:00pm
Oct 18, 2023
5:00pm – 6:00pm
Oct 25, 2023
5:00pm – 6:00pm
Nov 1, 2023
5:00pm – 6:00pm
Nov 8, 2023
5:00pm – 6:00pm
Nov 15, 2023
5:00pm – 6:00pm
We're back on MSU's campus! This magical class partners with Michigan State's Theatre Department for eight weeks of singing, acting and dancing. The students write a showcase that they then perform in. It's a whole lot of fun!
Type of Ability Served: All Welcome
Age Range: All welcome
Register: Sign-up by clicking "Register." The suggested class fee is $210 (a 3% fee is added for online transactions).
Showcase Information
On November 15th we will have our big showcase. Invite family and friends!