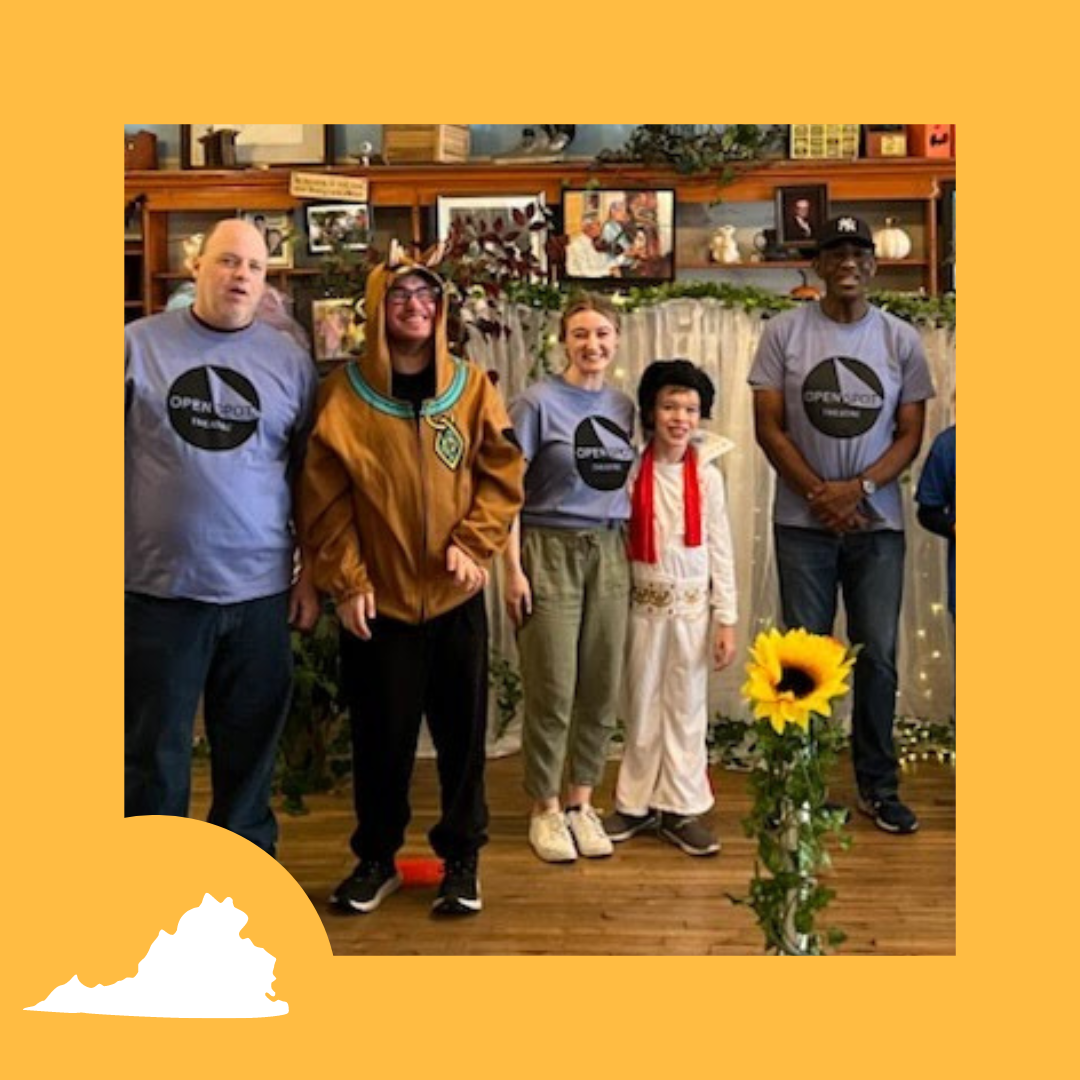 1 Saturday Class
Aug 26, 2023
1:00pm – 3:00pm
Join us for a fun two hour pop-up workshop in Virginia! Have you been seeing our theatre classes? Wondering if a six week session is right for you? Come learn and explore with us for one day to see if it's a good fit for you.
Type of Ability Served: All Welcome
Age Range: All welcome
Register: Sign-up by clicking "Register." The suggested class fee is $35 (a 3% fee is added for online transactions).