OpenSpot Theatre began in Metro Detroit in 2012 as 4th Wall Theatre Company. Co-Founders Katie Mann and Annie Klark created the company based on the idea that the performing arts should be accessible to ALL people. Their dream of Theatre for All spread quickly through the Southeast Michigan area, and in 2020 Katie and Annie decided to expand the company, providing arts opportunities to students across the United States. Thus, OpenSpot Theatre was born!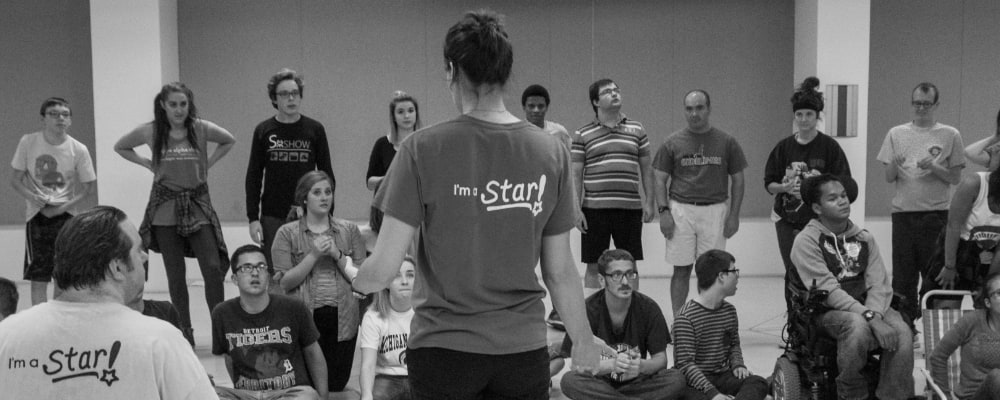 Our Mission Statement
OpenSpot Theatre's mission is to provide a fun, creative, and inclusive arts experience that is accessible to all people. Through our rehearsal and performance process, students will experience personal affirmation, empowerment, and build important life skills.
Theatre For All. Yes, Really!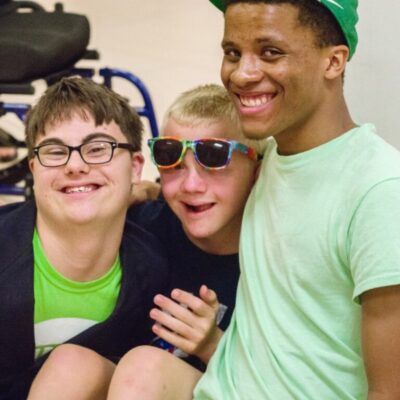 Our theatre program is specifically designed for everyone, from students with developmental disabilities to seniors looking for a fun, new adventure. Whether you want a one day workshop or weekly classes, we bring the fun to you! Explore with us the three pillars of theatre (singing, acting, and dancing), theatre games/activities, and for our younger students, life skills (eye contact, manners, etc). We bring all our own props, sound equipment, and ideas. You provide the space and we'll provide the fun learning opportunities: Let's go on with the show!
The founders believe musical theatre can be applied to educate all ages of theatre students about different aspects of themselves and with our younger students; real world skills. Each class is led by trained theatre professionals and culminates in a live performance for family and friends. The process of learning about the theatre and rehearsing a live show promotes teamwork, cooperation, belonging, work ethic, memory, leadership, social skills and maybe most importantly; it's fun!
---
Meet the OpenSpot Theatre Co-Founders
Annie Klark
Annie Klark has an extensive history in both performing and teaching music and theatre. Annie graduated from the University of Michigan in 2004 with degrees in Vocal Music Performance and English Literature. Since then, she has been a working actor and musician throughout the Detroit Metro Area and across the Midwest. She has been teaching music and directing children's theatre professionally since 2001. As OpenSpot Theatre's Artistic Director, she provides a wealth of theatrical and musical knowledge, as well as a great deal of first-hand experience building curriculum for children in numerous settings.
Katie Mann
Katie Mann is a certified teacher with a masters degree in Special Education. In addition to being a trained American Sign Language interpreter, she has worked extensively as a dancer, choreographer, and theatre program director, designing curriculum for well over a decade. Co-founding OpenSpot Theatre has brought all of Katie's passions together.
---
Our OpenSpot Theatre Instructors
Our staff of wonderful instructors make OpenSpot Theatre a great experience for everyone. From a variety of backgrounds and areas of expertise, our instructors unite in their passion for our students, willingness to learn, grow, and improve. Get to know the team on our instructors page.
Learn More About Our Instructors