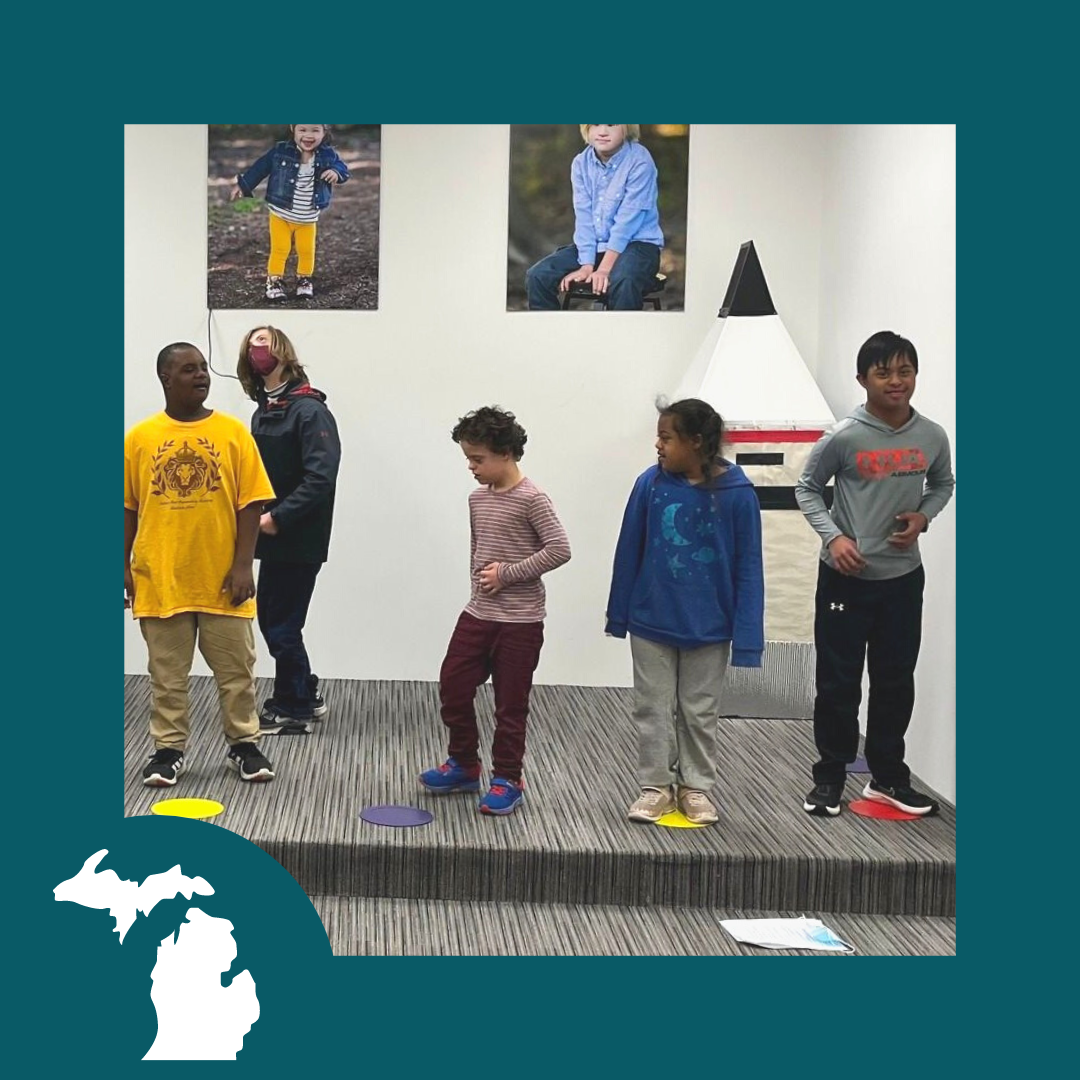 13 Thursday Classes
Jan 19, 2023
5:00pm – 6:00pm
Jan 26, 2023
5:00pm – 6:00pm
Feb 2, 2023
5:00pm – 6:00pm
Feb 9, 2023
5:00pm – 6:00pm
Feb 16, 2023
5:00pm – 6:00pm
Feb 23, 2023
5:00pm – 6:00pm
Mar 2, 2023
5:00pm – 6:00pm
Mar 9, 2023
5:00pm – 6:00pm
Mar 16, 2023
5:00pm – 6:00pm
Mar 23, 2023
5:00pm – 6:00pm
Apr 6, 2023
5:00pm – 6:00pm
Apr 13, 2023
5:00pm – 6:00pm
Apr 20, 2023
5:00pm – 6:00pm
We love our Thursday classes at Gigi's Playhouse! We spend 13 weeks learning to sing, dance and act. Then at the end of our time together the students star in a play that they themselves wrote. Join us on 4/20/23 to see the fun!
Type of Ability Served: All Welcome
Age Range: All welcome
Register: Registration is through Gigi's Playhouse. Visit their website or email detroit@gigisplayhouse.org for more information.
Showcase Information
On April 20th we will have our big showcase. Invite family and friends!