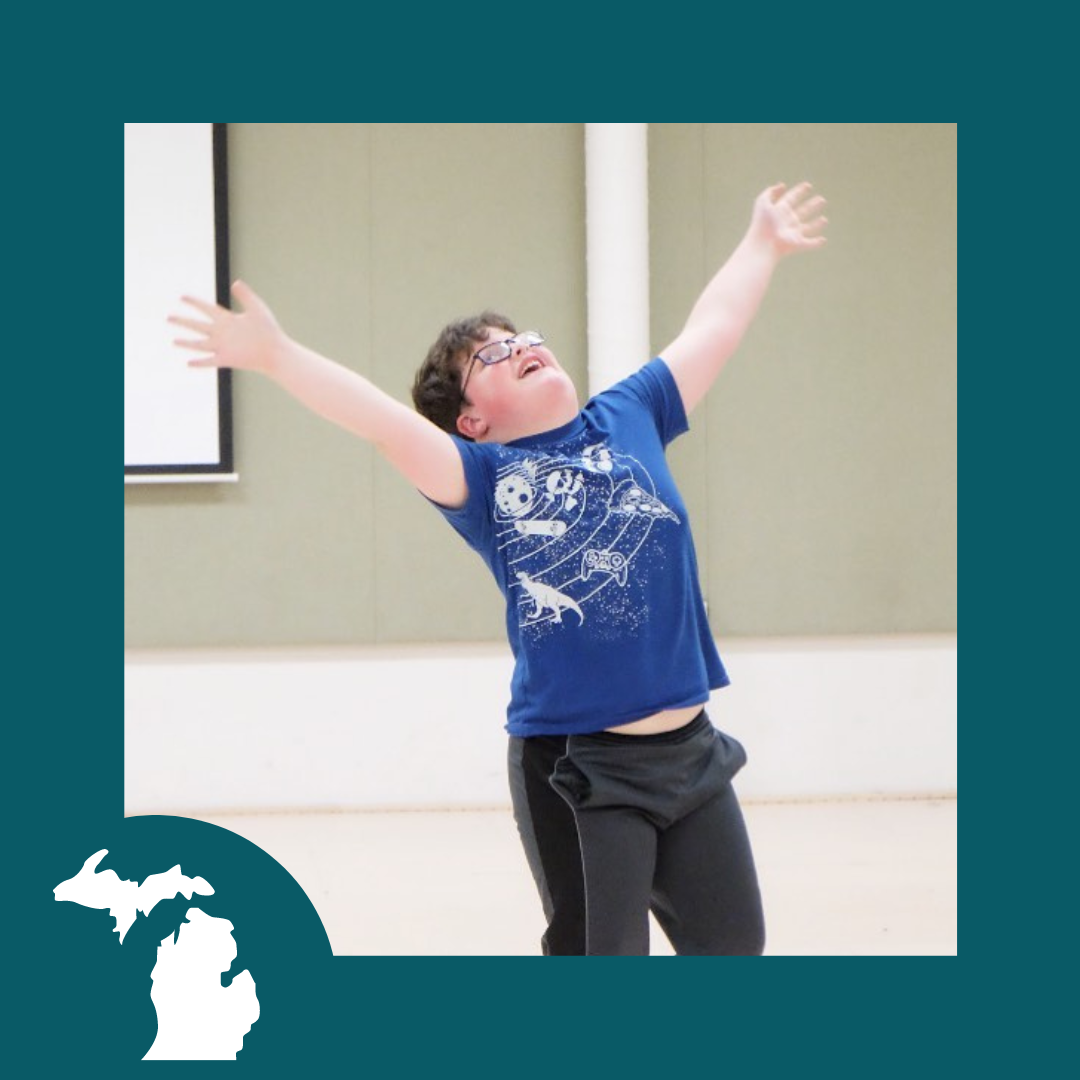 Register

for the MSU program
8 Wednesday Classes
Sep 28, 2022
5:00pm – 6:00pm
Oct 5, 2022
5:00pm – 6:00pm
Oct 12, 2022
5:00pm – 6:00pm
Oct 19, 2022
5:00pm – 6:00pm
Oct 26, 2022
5:00pm – 6:00pm
Nov 2, 2022
5:00pm – 6:00pm
Nov 9, 2022
5:00pm – 6:00pm
Nov 16, 2022
5:00pm – 6:00pm
WE'RE BACK!! We are so thrilled to be back on MSU's campus for eight whole weeks! We haven't seen you since March of 2020 and we've missed you. If you've never been with us before: welcome! We sing, dance, and act with the help of some MSU student mentors. Together we put on a showcase of epic proportions.
Type of Ability Served: All Welcome
Age Range: All welcome
Register: Sign-up by clicking "Register." The suggested class fee is $202 (a 3% fee is added for online transactions).
Showcase Information
On November 16th we will have our big showcase. Invite family and friends!